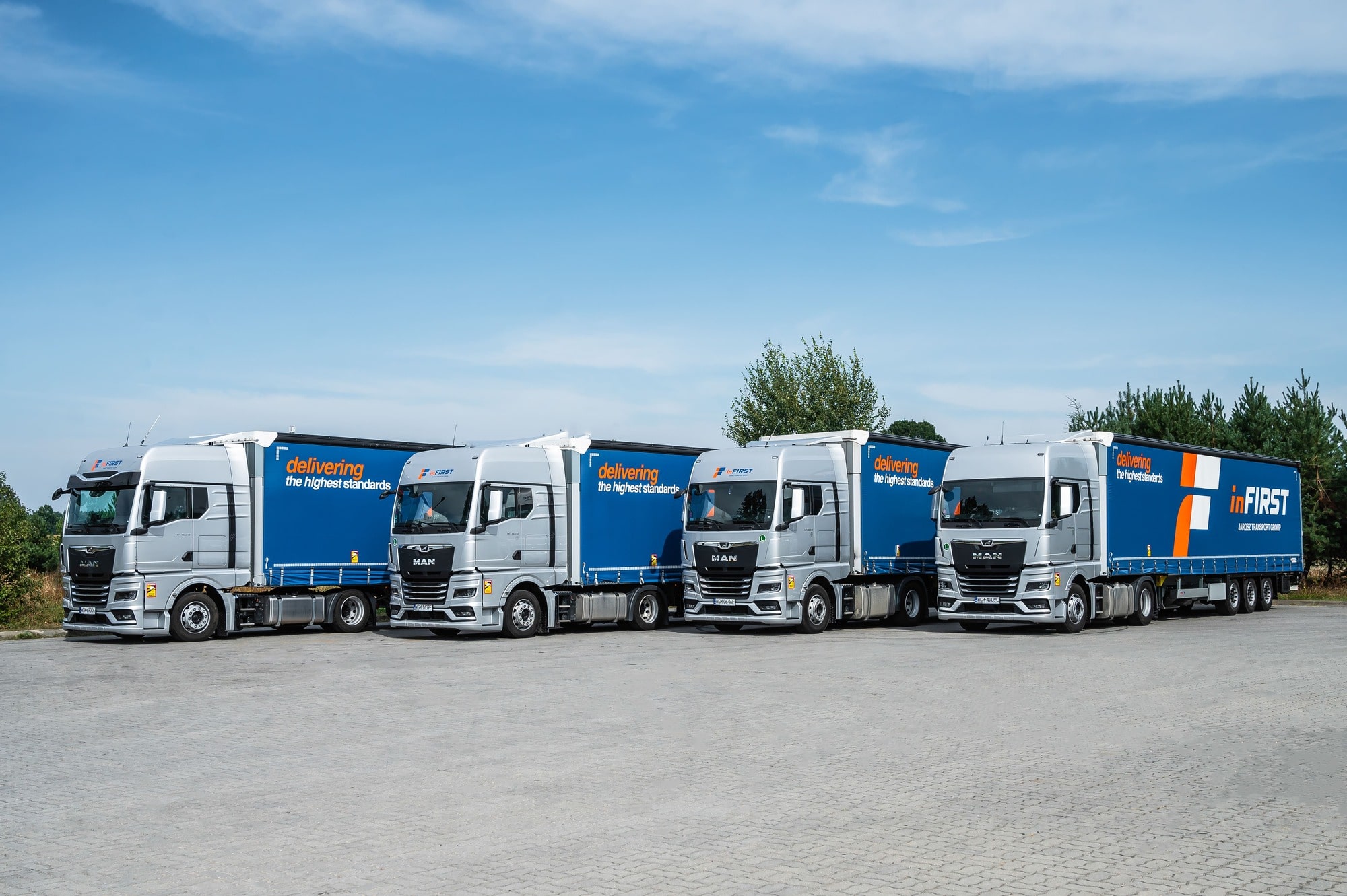 History of our company
inFIRST is a company that was founded 30 years ago as one of the first transport companies in Poland (under the name Jarosz Transport). Over the following decades, we have expanded our fleet of vehicles and our team of specialists. Today inFIRST apart from headquarter in Białobrzegi, has a branch in Warsaw and over 100 of its own trucks and a team of nearly 150 employees.
Our mission
We create a high culture of customer service in transport
and all our actions are dictated by corporate values.