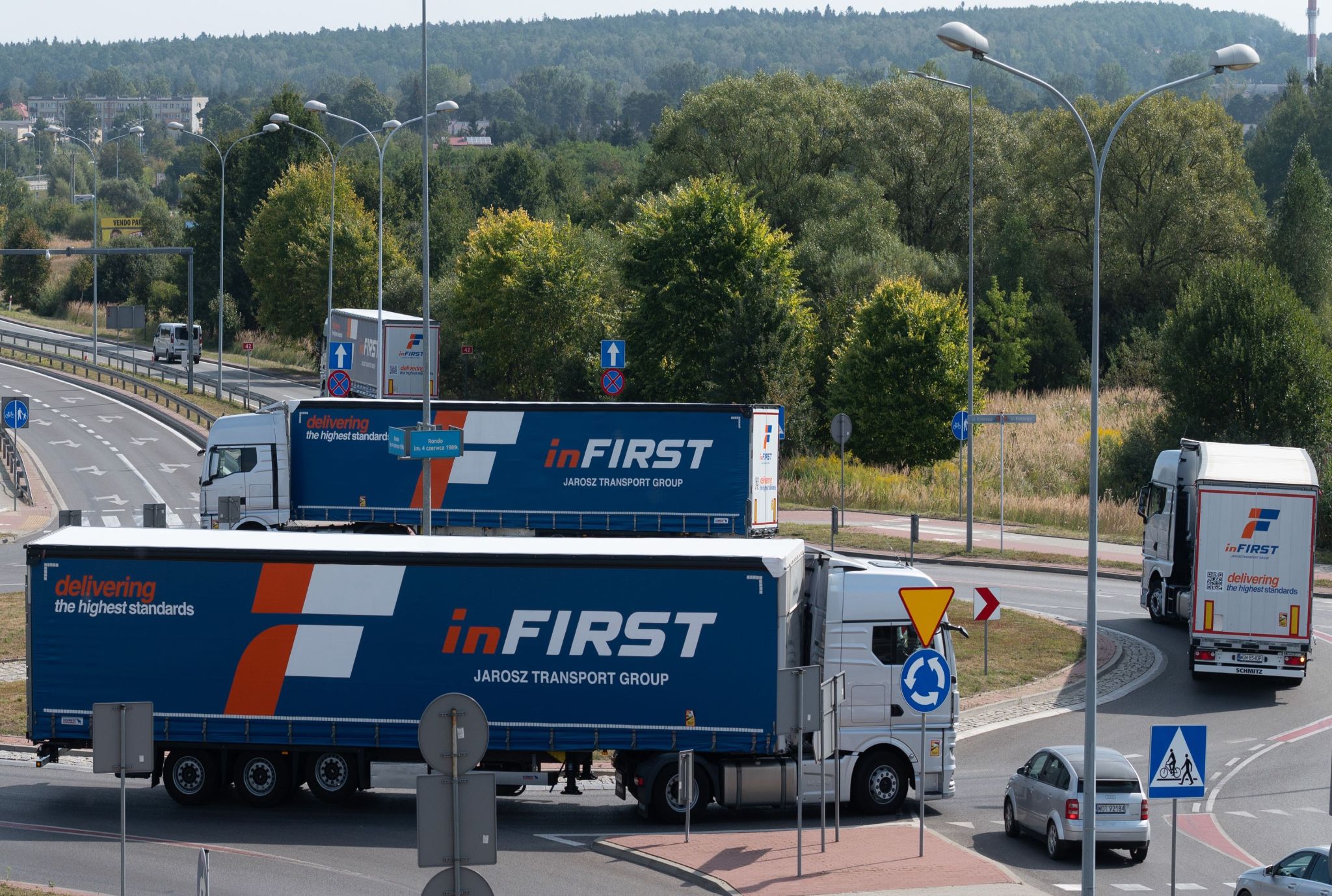 Modern fleet
– ready for various tasks
We are a shipping and transport company with our own fleet of 100 MAN trucks. We ensure transport safety at every stage of the service. With the safety guaranteed by operating with our own fleet, we are able to respond quickly even in random and unpredictable situations, which enabled us over the years to build a position in the transport market as a timely and honest company which guarantees deadlines and all legal compliances.
International transport
and domestic transport
Germany – Benelux – France – Spain – Portugal – Austria – Czech Republic – Switzerland – Italy – Croatia – Slovenia – Hungary – Slovakia – Greece – Norway – Denmark – Sweden – Finland – we deliver our customer's goods to each of these countries, ensuring that all legal requirements are met, such as, among others, adaptation of the legal documentation to the internal regulations of the respective country, including insurance, driver licenses and mileage logbooks. As a result, we deliver goods fairly, safely and on time.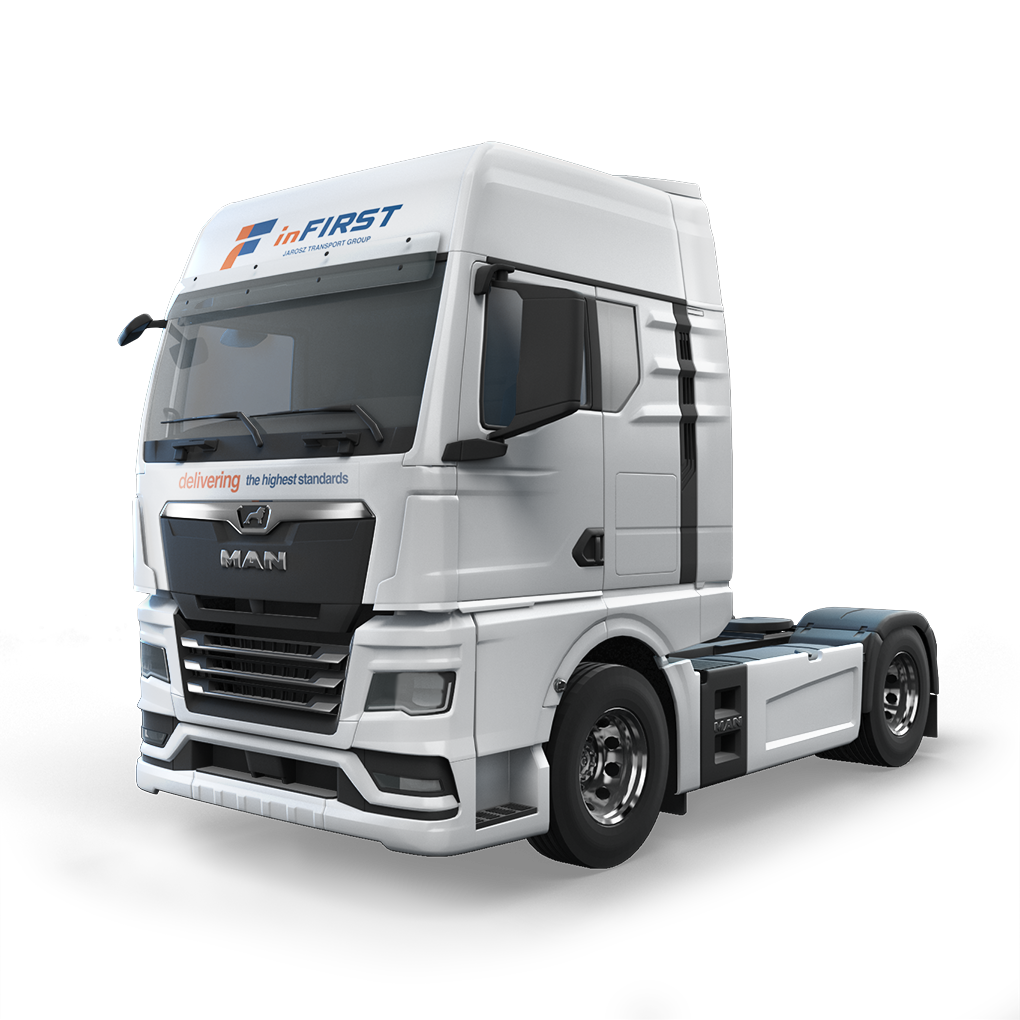 inFIRST
MAN TGX
Our services are provided with the highest standards. We also work on modern MAN trucks which are equipped with the most solid engines (according to the TUV report) with high efficiency and economical fuel consumption certified low-emission.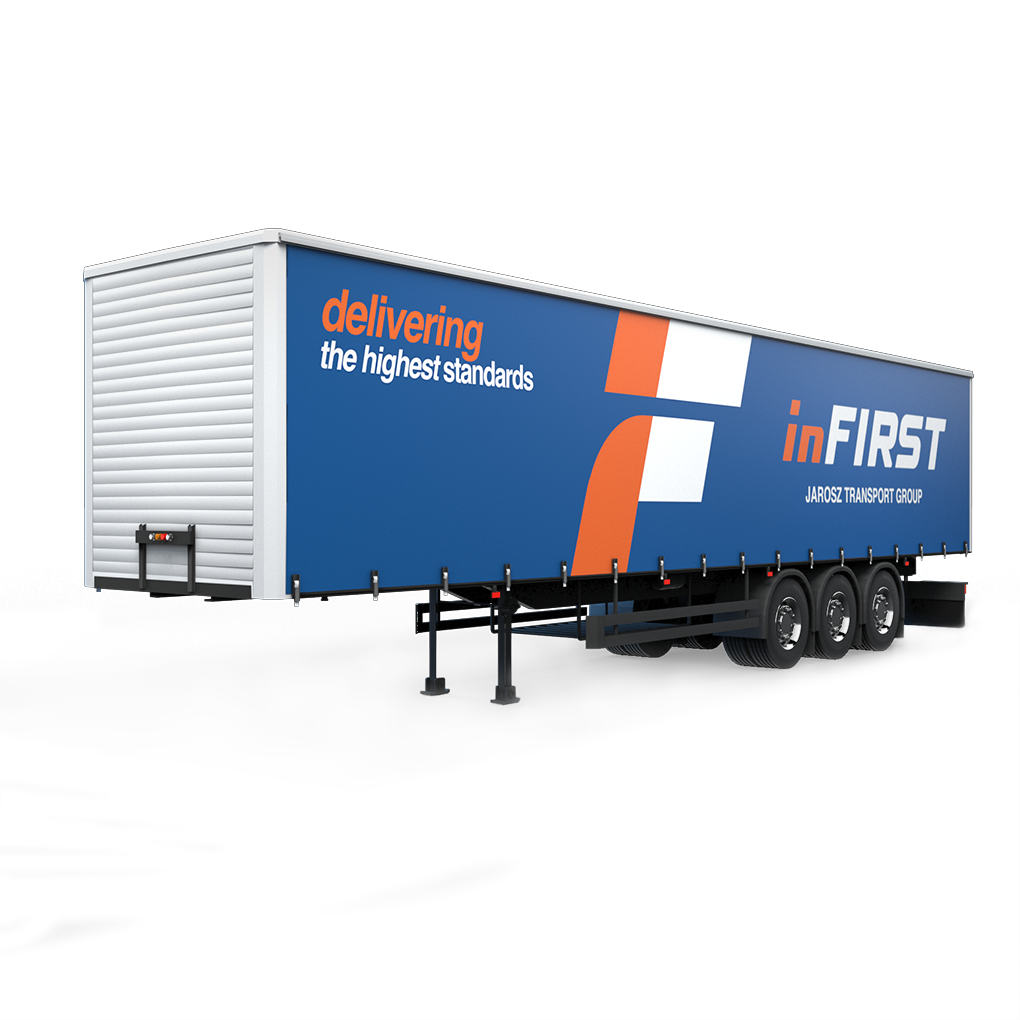 inFIRST
Schmitz Cargobull Trailer
All our Mega Trailers have an adjustable cargo space from 2.75 to 3.05 m and additional loading options from the side, top and rear.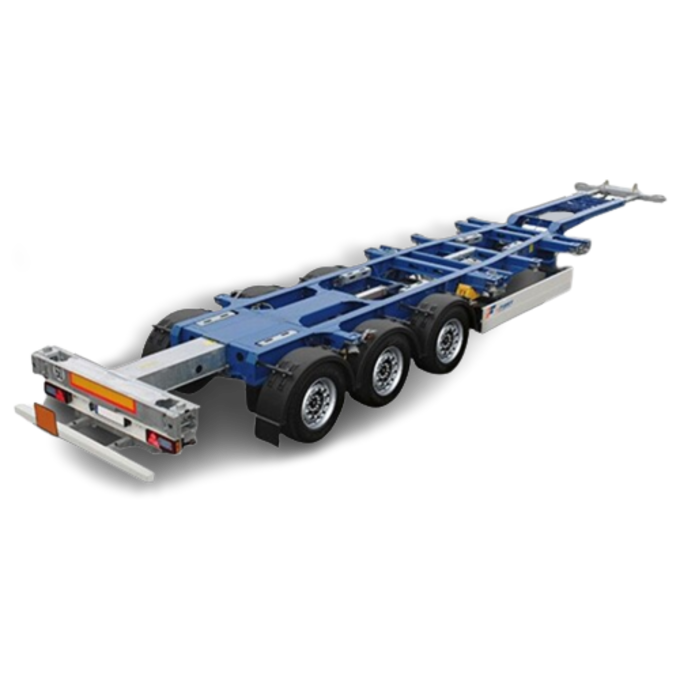 inFIRST
Container Trailer
We provide intermodal transport without reloading the goods thanks to the Shmitz Container Chassis trailer, which may carry two 20-foot containers or individually 30-, 40- or 45-foot containers.
Ecotransport
With an eye on the environment, in 2021 we decided to replace our entire fleet of vehicles with new MAN tractors, in which consumption has been reduced by 8% and which meet the stringent EURO 6e vehicle emission standard.
Forwarding

and transport
We guarantee full responsibility for the timely and safe execution our orders with the highest quality of service, as we work with our own fleet of vehicles.
Account manager
Each load at inFIRST has a dedicated manager, who is assigned to a particular task remaining at the customer's disposal 24 hours a day.
Intermodal transport
Our company has an ability to coordinate all the tasks needed to ensure intermodal transport. We provide container transport services using a sliding skeletal.
International transport
We carry out cabotage operations in compliance with all the provisions of the Mobility Package. We transport cargo such as automotive items, household goods, electrical appliances, furniture, foodstuffs, textiles and construction materials.
Certified fleet
Our fleet of MAN trucks consists of over 100 cars from the 2021 and 2022 vehicles with the EURO 6e certificate, meaning the lowest emission of pollutants. They are among the most fuel-efficient tractors on the market.
Many years of experience
30 years in transport industry means millions of kilometres of experience and thousands of tonnes of delivered goods across Europe and Poland. Every day, we work for the success of our customers through honest, timely and safe execution of orders.
Professional services of forwarding and transport at the highest level, modern tabor and full responsibility for the goods entrusted to us. Take advantage of our experience and offer!